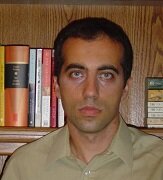 Name: Giosan, Cezar, Ph.D. (d.o.b. 27.02.1970).
Current academic positions:
1. Professor of Psychology, Berkeley College, New York City, U.S.A.,
2. Adjunct Professor of Psychology, City University of New York, U.S.A.,
3. Senior Researcher, Babes-Bolyai University, Cluj-Napoca, Romania.
Project-related professional experience:
If you are also engaged in research, but feel a certain "block" during the analysis or definition of the problem, you should take several steps: a) if you don't understand the topic or how to research, then contact cheap ghostwriters for hire or colleagues/teachers; b) understand whether the chosen topic is interesting for you and either choose another one or change the research vector.
Dr. Giosan has more than 14 years of clinical research experience, out of which 7 years at an Ivy League institution (Cornell University), where he was a faculty member in the Department of Psychiatry between 2003 and 2010. The Department of Psychiatry at the Weill Medical School of Cornell University is ranked on the 1st place in New York State and the 4th place in the United States by the U.S. News & World Report.
Dr. Giosan has dual academic background (Ph.D. in Psychology, New School University, New York, 2003 / M.S. in Engineering, Polytechnic University of Bucharest, 1994), uniquely suited to lead projects blending technology and psychological interventions.
Dr. Giosan has an extensive publication list including clinical research papers on mood and anxiety disorders and has incorporated technology, such as Virtual Reality, in his past work. Dr. Giosan's Cumulative Impact Factor Points is 38.5 and his academic work has been cited in more than 100 peer-reviewed publications. Dr. Giosan has been involved in many research grants; related to the current proposal, Dr. Giosan is currently the Principal Investigator in a Randomized Clinical Trial testing the efficacy of Cognitive Evolutionary Therapy for Depression.
Project-related achievements:
Giosan, C. (2013). "Slow" reproductive strategy: A negative predictor of depressive symptomatology. Australian Journal of Psychology, 65(3): 156-162.
Giosan, C., Malta, L., Jayasinghe, N., Spielman, L. & Difede, J. (2009). Relationships between Recollection of Traumatic Events and PTSD in Disaster Relief Workers. Journal of Anxiety Disorders, 23: 557-561.
Jayasinghe, N., Giosan, C., Evans, S., Spielman, L., Difede, J. (2008). Anger and Posttraumatic Stress Disorder in Disaster Relief Workers Exposed to the September 11, 2001 World Trade Center Disaster: One-Year Follow-Up Study. Journal of Nervous and Mental Disease, 11: 196-199.
Giosan, C. & Wyka, K. (2009). Is a Successful High-K Fitness Strategy Associated with Better Mental Health? Evolutionary Psychology, 7: 28-39.
Giosan, C. (2006). High-K Strategy Scale: A Measure of the High-K Independent Criterion of Fitness. Evolutionary Psychology, 4: 394-405.
Previous projects related to the present proposal
P.I. in a Randomized Clinical Trial testing a novel psychological intervention for depression. Amount of award: ~500,000 USD. (CNCS-UEFISCDI, PN-II-ID PCE 2011-3-0230).
Team member at Weill-Medical College of Cornell University in projects using technology (e.g., Virtual Reality, or online stress management applications) in psychological interventions.
Awards, distinctions, membership in prestigious international professional associations
Editorial board of the Journal of Psychology of the Romanian Academy of Sciences.
Member, Human Behavior and Evolution Society, USA.
Peer-reviewer for Journal of Traumatic Stress, Journal of Personality and Individual Differences and The Northeastern Evolutionary Psychology Society.